Raleigh Real Estate Market 3rd Quarter Recap
We continue to see a very strong real estate market here in the greater Raleigh area (Cary, Apex, Holly Springs, Fuquay Varina, Wake Forest,..) and it doesn't appear to be weakening any time in the foreseeable future. Although we have wrapped up the 3rd quarter of 2017 and a few weeks into October, we continue to experience numbers that have not been seen before since data on the MLS started being tracked in 2007. Here are the latest statistical numbers for the Raleigh Real Estate market as of the end of September.
Inventory continues to be the big controlling factor in the Triangle market, or should I say lack of inventory. We have been low on home inventory for over 18 months now and it continues to stay low. Overall inventory is down 5% over the numbers seen a year ago at this time. The only thing keeping inventory from really hitting rock bottom is new construction homes. New Construction saw an increase in inventory of 17% over Q3 2016 but the resale home numbers continue to be the anchor. Resale home numbers were down 16% from 4045 in 2016 to 3399 homes in Q3 2017. Along with these numbers, we see a challenge of getting the right resale homes to hit the market in the desired price points.....under $350,000. Those are the homes that are harder and harder to come by.
Homes being listed on the market actually jumped slightly in the quarter over 2016, up 2% year over year. The curveball on this statistic is that the rate of sale homes are experiencing is causing the inventory numbers to stay down. If a home comes on the market at the beginning of the month and goes under contract prior to the end of the month, then that home does not show up and is not counted at the end of the month as an inventory home. This is happening more and more in this market, especially in the lower price point properties.
The average Days on Market (DOM) for homes across all counties and prices continues to hold right around 34 days. This number has remained pretty stable for the past few months and is as low as it has ever been.
Finally, pricing continues to see a steady increase in the Triangle. Overall, pricing is up 6% over that of 2016 with an average closing price on home sales of $302,800. This is an all new high for average home sale prices that the MLS has ever seen. This increase is in large part due to higher new construction home prices. Resale homes saw a 5% increase in pricing in the last 12 months with an average of $285,500 per home closed. This is a great indicator that real estate is still a great investment in the Raleigh area.
If you are considering buying or selling a home in the area, please give the Kima Real Estate Group a call today. We would love to speak with you and figure out what we can do to assist you in reaching your real estate goals. 919-443-0200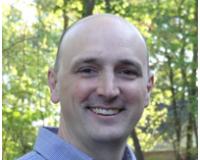 Author:
Chad Wingler
Phone:
919-323-2616
Dated:
October 23rd 2017
Views:
710
About Chad: Buying a new house is one of the largest steps a person makes in their life; emotionally, physically...