Homeowner Dates To Know
In 2007, my family and I moved from Georgia to the Raleigh, North Carolina area. We lived with my in-laws in Durham for almost 2 months while we found our next home. Up to this point, we had always lived in new homes or newer homes that were less than 3 years old. That all changed when we moved into our home in Fuquay Varina. We wanted a larger home than what we were coming from in Georgia and with a growing family and 2 medium sized dogs, we wanted/needed some land to go with it. We settled into a great home on 1.5 acres that was built in 1986. I was truly buying a "used" home.
First, I will say that there is absolutely nothing wrong with buying an older home. As long as it has been maintained and taken care of, an older home is just as good as a new home.....minus the updating that may need to be done. There are however several dates and time periods you need to know when considering purchasing a "used' home. All of the major components of a home (Roof, HVAC, H2O Heater) have their own typical life span and depending on the age of the home or last replacement of these parts, these lifespan timeframes are important. Typically a water heater will last a period of 10-12 years. The HVAC (if serviced on a regular basis) should be good for a period of 15-18 years. If the roof is original, then 20 years is the magic number from construction. If the roof has been replaced, then around 25 years is a more probable life expectancy. You need to know the ages of these items before purchasing a home as these components can add up quickly when time to replace.
When your home was built is also important when it comes to building codes and materials that were used in construction at that time. If the home was built before 1978, you may want to get it tested for the presence of Lead Based Paint. Some paints before 1978 contained lead in them and can be hazardous if present. Sellers are required to fill out a Lead Based Paint Disclosure if they are selling a home that was built prior to 1978. This disclosure states whether they are aware of any lead based paint in the home.
Up through the early and mid 1970's, aluminum was the common material for electrical wiring in a home. Now copper is the standard used. Aluminum wiring has been linked to house fires when the wiring connections become loose and arcing may occur. Aluminum itself is a fine conductor of electricity but if you do have aluminum wiring, it is recommended to have the connections checked every 3-5 years to make sure the connections are secure and no signs of problems.
From the mid 1980's up to early/mid 1990's, polybutylene piping was used in lots of Raleigh area homes and across the country for plumbing. http://wingler.welcometocarolina.com/blog/Polybutylene+Plumbing+And+What+You+Need+To+Know It was later discovered that this material was defective especially in the connectors used. Public water systems with their chlorination often would deteriorate the piping from the inside out causing lots of water damage situations. Most homes have had the connections replaced but if buying a home from that timeframe, you need to know what you have.
in 2008, North Carolina codes went into affect where natural gas lines had to be "bonded" to the main electrical panel of the home for grounding purposes and to reduce the risk of a fire hazard. Most gas lines in or under homes were/are made from corrugated stainless steel tubing. This tubing, since it is flexible, is a thinner material and in the rare occasion if lightening were to hit the gas meter, the electrical charge could run up the thinner wall tubing and blow a hole in it causing a fire hazard or fire. The "bonding" process grounds the gas lines and meter, thus eliminating this scenario.
If you are looking to buy a home in the greater Raleigh area (Cary, Wake Forest, Apex, Holly Springs, .....) give the Kima Real Estate Group a call and let us guide you through the buying process. We will protect you, your family, and your money. 919-443-0200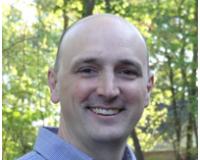 Author:
Chad Wingler
Phone:
919-323-2616
Dated:
May 18th 2015
Views:
676
About Chad: Buying a new house is one of the largest steps a person makes in their life; emotionally, physically...