10 Functional Tips To Organize Your Pantry
Pantry organization... Sounds like such a daunting task. The canned goods, the bags of chips, the boxes, the mixes, the cookbooks, the odd shaped containers, the non-perishables we keep on hand - just in case, section for kids to grab their own snacks -- the mess that is most of our pantries. I've been there, done that. Once it's done though, it's like a weight is lifted off of our shoulders.
These inspirational pantries we found will get you in the mood to get it organized!
We've all been there - the kids are out of school for the summer, and they eat A LOT! They need fuel for all of the running around and playing. And, you want to teach them independence on getting their own snack and lunch. The idea of using bins is amazing! They're easy to stock, easy to clean, and they can be found anywhere! You likely have some laying around that you can use as is, or get creative and paint.
How many time do you go to your pantry to grab something, whether it be a snack or ingredient, and it's GONE? TOTALLY GONE!! Happens to me all.the.time. For example, I went to go make tacos the other night for dinner and NO taco seasoning. Ahhhhh! I wish I would have had a handy dry erase board to remind me when I took the last packet that I needed to replenish during my next trip to the store!
Instead of how your pantry may currently look, with items stuffed wherever they could fit, make sections to help start the trend for tidiness. Look how pretty it looks with everything having a home!
4. Magazine Files have many uses...

This is a MAJOR 'Why didn't I think of that' moments! This is GENIUS! Use a magazine file on it's side for instant canned good storage. Tada!
And I mean EVERYTHING! Labeling the bins or storage options you choose is crucial for keeping items organized. It constantly reminds you of where an item belongs. And it's quicker to find what you need when you're looking for it because, well, it's labeled!
Having items in glass gars (or plastic for those of you with little ones) not only allows for a very chic look, but also allows you to see exactly what is where. For some, the thought of clear containers is scary. But once your pantry is cleaned out and looking it's best, it'll be amazing!
7. Clean everything out FIRST! Yes, EVERYTHING!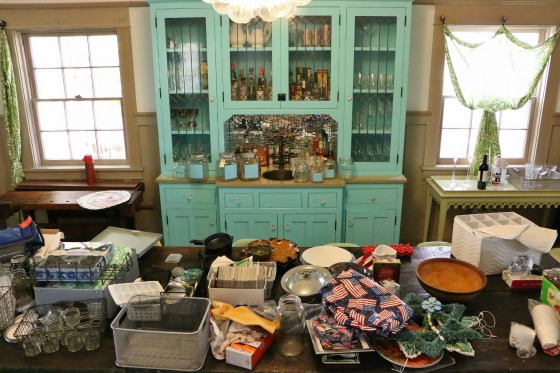 It'll make a major difference to start with a total clean slate. You'll know how much space you have to work with, possibly move shelves, put down shelf liners, and all that fun stuff! Enjoy!
8. Mason jars really are wonderful

A few years ago I started watching mason jars being all the rave. And quite frankly, I wasn't too on board. But have you thought to use them in the pantry?!? Cupcake lines, for rice, elbow noodles - the list goes on and on! And they're the perfect size to not take up too much room!
9. Laundry bags for onions! Say what?!?

Look how clean, neat and functional these laundry bags are for garlic and onions!

10. Hooks for things

Do you find yourself trying to squeeze the press-n-seal or plastic wrap box into the drawer, even though you know it won't actually if with all of the other boxes in the drawer? I can't be the only one. These self-adhesive hooks are as efficient as they are inexpensive.
While not everyone who walks in your home looks in your pantry, it's a space that we see on our own multiple times a day. Could you image when it would look like all cleaned out, decluttered and not only organized, but functional? Turning your space for 'meh, it's ok' to fully organized and functional will make a big difference in how you see one of the rooms you spend the most time in - your kitchen! Feel free to post your before and after pantry organization photos to our Facebook page! We look forward to seeing them!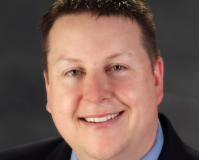 Author:
Peter Kima
Phone:
919-609-6777
Dated:
July 16th 2015
Views:
3,161
About Peter: When it comes to providing the utmost in personal service to his clients, Peter Kima is on the cutti...