10 Reasons To Love North Carolina
A friend of mine who lives up North keeps bugging me about why I like North Carolina so much. "What's so great about it?" she asked me. Here was my response.
10 Reasons to Love North Carolina (in no particular order)
10. Our Business. Greater Raleigh area was ranked #1 by Forbes magazine for Best Places for Business and Careers
9. Our Universities. We have 17 public universities. From our flagship schools of UNC Chapel Hill and NC State, to our regional universities like East Carolina or Appalachian State.
8. Our location. We are perfectly positioned as the halfway point between New York and Miami and between Atlanta and Washington DC (my house has become the stop over point for relatives on vacation)
7. Our Seasons. We have all four seasons here. From the cool mornings in the Spring when everything turns green to your sticky hot Summer days when it all burns out. We've got gorgeous Fall nights to enjoy the changing colors of the leaves and then cold winters with just enough snow to enjoy but not be annoyed by.
6. College Ball. College Basketball or College Football, you name it. If you love it, you're easy going to find a million others who do too. Want Professional sports instead? We've got them ALL, even Hockey and soccer!
5. Our Lakes. There are 59 lakes (with Falls Lake being my favorite) throughout our state with each offering so many activities from fishing, and boating to kayaking, water skiing and swimming.
4.Our mountains. We've got hiking trails and waterfalls to enjoy all along our mountains and a drive along the Blue Ridge Parkway to see some spectacular views will keep bringing you back.
3. Our Beaches. We've got a huge variety of beach towns to fit anyone's needs and I've been told our fishing at our beaches can't be matched by Virginia or that "other" Carolina.
2. Our Home Prices. According the National Association of Realtors, the median Price of a home across the nation is $222,900. In Wake County, it's $202,445. Anyone who's lived further North or on the west coast can tell you that there's a big difference in WHAT you can buy at those prices too.
1. North Carolinians. I've lived in a variety of states and I can honestly say that there are truly some of the friendliest and kind people here. Yes, we have a LOT of transplants coming from other locations but those that move and stay here seem to carry the same trend. They pay attention and really care about their community. Who could ask for anything more?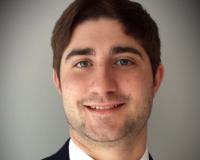 Author:
Johnathan Stroud
Phone:
919-443-0200
Dated:
September 15th 2014
Views:
716
About Johnathan: Johnathan is a native of North Carolina and currently lives in North Raleigh. His ambitious and goal...