27614 North Raleigh Home Values
Being a Realtor in the Greater Raleigh area offers me so many advantages. I'm able to meet such amazing people and really get to learn about their needs and wants. I get to tour through a plethora of homes learning about the latest design and decorating trends. Being a Realtor also allows me to really focus on what's going on in my community and how it affects my largest investment- my home! Over the past few weeks I've been working with two different buyers who are looking for their next home in the zip code that I live in. Both are looking in very different price ranges but both have a variety of options available to them. It made me wonder, what's really out there in my zip code of 27614? For starters, there are currently 227 homes for sale in the 27614 area (not including an For Sale By Owners). The lowest priced home is an updated one Bedroom, 760 sq ft condo listed for $95,000. It's a top floor unit within walking distance to plenty of shopping. It's actually the only one bedroom home on the market in the area. Just down the road, you'll find the highest priced home in our zipcode. It's a 10,487 sq ft home currently in the foreclosure process with a list price of $1,800,000. Not a bad deal considering it was purchased eight years ago for almost twice that amount! It offers an elevator and pool, spa and waterfall. Homes are taking about 89 days to sell and are selling at about 98% of their listed price. So what does this mean for us North Raleigh homeowners? It means we've all made wise investments and can feel confident that our zip code, like so many others around the Greater Raleigh Area, will continue to strengthen and prove it's value through strong market performance.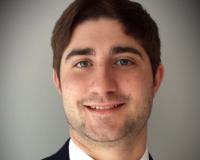 Author:
Johnathan Stroud
Phone:
919-443-0200
Dated:
March 6th 2014
Views:
1,293
About Johnathan: Johnathan is a native of North Carolina and currently lives in North Raleigh. His ambitious and goal...