A Review Of The One Thing By Gary Keller
I have recently finished the book entitled The One Thing by Gary Keller. Gary is the founder of Keller Williams Realty, a company that considers itself more of a training company rather than a real estate company. The One Thing is based around the concept of applying a new way of thinking to your life.
"What's the one thing I can do such that by doing it everything else will be easier or unnecessary?"
This is the way of thinking that Gary says he lives by. Asking yourself this question will allow for you to direct your focus on what matters most at that time. Our brains cannot focus on multiple things at one time. When people say that they are great at multitasking, what they really mean is that they are great at switching their foc
us back and forth. Instead of going into work and trying to make phone calls, do paper work, review budgets, etc, at the same time, Gary says that you would be better off to focus on things one at a time. You do this by time-blocking with the most important things getting done first. For example, if you are trying to grow your business then prospecting for new customers is most likely the most important activity of your day so this is your "one thing". You should do this "one thing" first thing and protect this time no matter what. A small question by a coworker could turn into a 30-minute conversation so Gary recommends doing your best to let others know to hold any questions until after you are done doing your one thing.
Gary also goes into talking about how he thinks of "work-life balance". In short, Gary thinks of this balance as more of a counterbalancing act. He says "to achieve an extraordinary result you must choose what matters most and give it all the time it demands." You must decide at the time what is most important and the do it. He also says, "In your personal life, go short and avoid long periods where you're out of balance. Going short lets you stay connected to all the things that matter most and move them along together. In your professional life, go long and make peace with the idea that the pursuit of extraordinary results may require you to be out of balance for long periods. Going long allows you to focus on what matters most, even at the expense of other, lesser priorities. In your personal life, nothing gets left behind. At work it's required." I think that this is a great way to look at the subject. Most of the time we think of people as either being on one of the extremes. We all know someone who is entirely focused on work and so their personal life suffers, and we all know others who are focused too much on their personal life and aren't focused at work. I think you want to get to the point where when you are at work then you focus on work and when your not at work then you focus on whatever else is going on in your life. This is a lot easier said than done but we should all strive to achieve that life.
I think this book does a great job of explaining how we should look at time-management and focusing our attention on what's most important. I would definitely recommend it.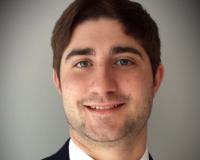 Author:
Johnathan Stroud
Phone:
919-443-0200
Dated:
December 6th 2016
Views:
373
About Johnathan: Johnathan is a native of North Carolina and currently lives in North Raleigh. His ambitious and goal...