A Super Bowl Ticket Vs Increased Home Value
If
you haven't been living under a rock for the past few weeks then you know that the Super Bowl is coming up this Sunday. If you have been living under a rock then you definitely need to call me because I can help find you a home. With the Super Bowl coming up many of us wonder what it would cost to go to the game and how we could justify going when there are other areas where that money might be better spent. Well I've done some research for you, and found out a few ways you could spend that money in order to add value to your home!
The first step was to find out how much it would cost to go to the game in Houston. From what I found, the average ticket price was around $5,000. The average hotel room was around $200 a night, which if you just went for 3 nights would give you $600. The cheapest flight from RDU to Houston that I could find was $1,318 round-trip. That puts us at around $7,000 for the trip and that is just for one person. Very few people go to the super bowl alone, so I'm going to throw in another $5,000 for another ticket and another $1,300 for the extra flight. That brings us to a total of $14,300. I'm going to round it up to $15,000 just because you will have to eat as well and it is an easier number to work with.
So what could you do with $15,000 that would add some value to your home? Well, if you used an FHA or USDA loan and put the entire $15,000 toward the 5% down payment you could get into a $300,000 home. If you don't want to move and just want to add some value to your current home, here are 3 ways to maximize the $15,000.
1) Man Cave: I
f you are choosing to spend your money on your home instead of going to the Super Bowl then most men would lobby for an awesome man cave. Whether it is a bonus room, spare bedroom or even a separate out building most homes have an area that could be turned into an awesome man cave with $15,000. If you can't be at the game, then watching it in an awesome man cave would be the next best thing.
2) Kitchen: To
really add value to your home a great place to start is the kitchen. With $15,000 you can really do a lot to update your kitchen. New appliances, new tile floor, new lighting fixtures, maybe even cabinets and countertops. Putting $15,000 towards your kitchen will generally add more value to your home than anywhere else. Plus, if you're having guest over for the game you might find that a new kitchen would really help in preparing all of the food and snacks that are expec
ted at a super bowl party!
3) Outside patio: There are a lot of things you could do to your yard with the $15,000 but one that would really add a lot of value to your home would be an outdoor patio area. With $15,000 you could really go all out and have a very nice spot to relax, grill, and enjoy the weather.
Making it to a Super Bowl isn't possible without an awesome coach. Buying or selling a home is a huge moment in your life. Don't play the game without a coach! I would love to help you in any way I can!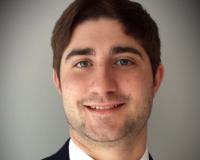 Author:
Johnathan Stroud
Phone:
919-443-0200
Dated:
February 1st 2017
Views:
856
About Johnathan: Johnathan is a native of North Carolina and currently lives in North Raleigh. His ambitious and goal...