A Trip To Thailand via The Thai Cafe
Looking for something different? Want to spice up your meal? Love international foods? Looking for a great meal at a fair price but want to be made to feel like you've travelled to someplace exotic? You can do all of these things and NEVER leave Wake Forest, NC! ..... I know. i know. I know exactly what you are thinking. Hang in there. This just means that you have not visited a hidden gem off of Rogers Road that many Wake Forest residents know called the Thai Cafe.
Owners, Oddy and Kachana have worked at several Thai restaurants. They feature tastes that come directly from their home village of Bangpoo, southeast of Bangkok on the Gulf of Thailand. They include the fifth basic taste to the original Thai-4 salty, sweet, sour, bitter and now....hot! The Yumyan salad, the basil rolls and a full selection of sushi hi-light the menu. If you are looking for a little more filling meal the pad thai does not disappoint.
Located in "the Shucker's plaza" off of Rogers Road in Wake Forest this fun place makes for a great place to meet clients for lunch, grab some takeout or bring the entire family. The staff is fun and helpful. If you have never tried Thai food previously the staff will walk you through the menu. A non pretentious restaurant in the heart of Wake Forest NC that takes you to Thailand via the flavors of their award winning menu.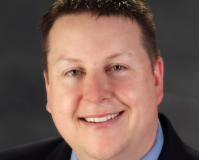 Author:
Peter Kima
Phone:
919-609-6777
Dated:
February 22nd 2013
Views:
1,197
About Peter: When it comes to providing the utmost in personal service to his clients, Peter Kima is on the cutti...