Aviator Brewing Continues Expanding In Fuquay Varina
When the Aviator Brewing Co. first starting brewing beer in a southern Wake county airplane hangar in Nov. 2008, the owners couldn't have dreamed that someday they would have 4 locations in the Fuquay Varina area with the sign "Aviator Brewing Co" on the door.
Currently, the ABC has their ever expanding brewery location on Technology Park Ln where all the magic is made. They are plans for continued expansion of this facility to increase capacity. This is much needed to keep up with the current demand of the brand. Aviator has now produced over 1.2 million cans of beer and is distributed from Washington DC to Key West, FL.
In September 2009, Aviator opened up their Tap House in the historic Varina train depot. With all of their year round drafts on tap (Beer Selections) one is sure to find something that fits your style. My personal favorite is their Wide Open Red and Steamhead California Common. Offering live music entertainment every weekend evening, the Tap House is a wonderful place to hang out and enjoy the beautiful spring/summer weather. "This is a true beer drinkers heaven with lots of wood and hearty plank floors. You owe it to your self to spend some time consuming a fresh brewed beer and bathe in the history of Varina at Aviator Tap House."
In March 2011, the ABC expanded yet again to open up the Aviator SmokeHouse. Located just across the street from the Tap House, the SmokeHouse is a great compliment to the beer scene as well as the downtown Varina area. With a growing reputation for the smoked wings, ribs, and bar-b-que, the SmokeHouse has a loyal following of local regulars but always has room for more. Open 7 days a week, you really need to check this place out
And now in 2015, the Aviator has went and expanded yet again to their 4th location, the BeerShop. The shop boasts a variety of over 500 American craft beers to choose from. They offer a great bar in the shop of which you can sample craft beers, wine, scotch, bourbon, and vodka varieties. While there, you can also order from the SmokeHouse across the street and eat in the BeerShop. I can you can say that the Aviator has a firm hold on the east end of old Varina.
If you haven't visited Fuquay Varina in a while, you need to come down and take a look, you might be pleasantly surprised at all it has to offer.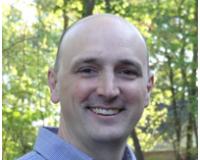 Author:
Chad Wingler
Phone:
919-323-2616
Dated:
March 29th 2015
Views:
969
About Chad: Buying a new house is one of the largest steps a person makes in their life; emotionally, physically...