Aviator Brewing Continues Expansion In Fuquay Varina
My wife and I had a long over due date night this past week and we spent it in the Aviator section of Fuquay Varina. We sat out on the sidewalk between the Aviator Smokehouse and the Aviator Beer Shop. While we waited on our food to come to the table, we were enjoying our draft beverages and looking at a beautiful sunset occurring over the top of the Aviator Tap House.
Wow how things have changed since we moved to Fuquay Varina a short 8 years ago. When we first started living in Fuquay, there was no tap house. At that time it was an antique shop that resided in the old Varina Train Depot. There was no Smokehouse restaurant or Beer Shop. Now on most nights and especially on Friday and Saturday nights, this area of the small downtown section is busy with people, the sound of live music and laughter fills the air, and the faces of happy patrons fills the scene.
The Aviator Brewing company has come a long way in its short seven year life span from which it started in an old airplane hangar. It has reached most of the southern states for its distribution including South Carolina, Georgia, Alabama, and Florida with hopes of breaking into the Texas market in the not too distant future. You would think that would be enough to keep the owners busy and happy but you would be wrong.
A deal is in the works to expand operations of Aviator Brewing once again. The owners are in negotiations currently to purchase the former Gold Leaf Tobacco Warehouse (just a block away from all of the other Aviator establishments) and turn it into a restaurant and distillery. Aviator CEO, Mark Doble, says that if the deal comes together, then plans are to put in a restaurant in the new location, expand the existing brewery operation and possibly add some mixed use retail space.
"Doble says he's most excited about the prospect of installing a distillery in the former warehouse. He says a new still will be delivered to Aviator within the next three weeks. 'From there, we'll just start experimenting and see where it goes once the permits are in place,' he says."
All of these plans are still a good 6-12 months off. Owners must wait on the deal to go through with the purchase and then apply for the permits required for production. If/when it all comes together, owners plan to start with vodka and then work there way towards whiskey, bourbon and scotch.
I must say as someone that has stood on the sidelines over the past several years, I have no doubt that this latest venture will be a huge success......just like all these past ventures have turned out. Great to see all of this expansion and success in southern Wake County.
The Kima Real Estate Group wants to be your real estate source for all things Wake County. Whether you are looking to buy or sell your home in Fuquay Varina or Wake Forest, Holly Springs or Raleigh, Apex or Cary.......we are here to help. Give us a call today with any questions you may have or to discuss your needs and how we can assist. 919-443-0200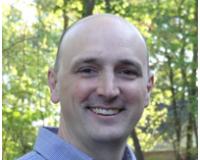 Author:
Chad Wingler
Phone:
919-323-2616
Dated:
August 31st 2015
Views:
991
About Chad: Buying a new house is one of the largest steps a person makes in their life; emotionally, physically...