Be Better Protected With Home Insurance
If I asked you to tell me about your home insurance policy, could you?? If you had to know your limits, coverage or deductible for your home policy in order to have a claim filed, do you know what they are or do you know where to find out the information?? Most of us think about home insurance one time.....when we are purchasing a home. We shop around to find the best rates on basic coverage, get it set up in time for closing day and that is it. The premium is paid for up front for the first year of home ownership and the premium is paid for through the escrow account. We never really have to think about it again. It is like it is on autopilot. The problem is our lives change, our needs change, and often the things we own that are in the home change. The things we don't know or can't remember could really hurt us in time of need. Here are some things you need to check or make sure you are covered adequately.
1. Did you know that your credit score could affect your insurance premium? Since the early 90's, insurance companies have used consumer's credit scores to partially determine their insurance premium rate. It is a common belief among companies that there is a correlation between a person's credit score and the probability of risk they present in home ownership. If you have a "fair to good" credit score, you could be paying 25% or more for your insurance than that of someone with an excellent score.
2. Your home insurance may not cover all of the personal items in the home that you love so much. If you bought your home 20 years ago, you may not have had that expensive piece of jewelry when you bought the home. You may not have inherited and had in your possession that priceless piece of furniture at the time. Are those things covered?? What happens if you have a disaster? Please call your agent and find out if they are covered or not and if not, then what kind of policy rider can you add to be covered???
3. If you have been with the same insurance company for more than a few years, you may be paying more than you need to. It never hurts to shop around and see what kind of deal they can offer. Home owner insurance can be competitive and you could save several hundred to even $1000 a year by doing your homework and shop around annually. Just be sure to make sure you are comparing apples to apples.
4. Talk to your local agent before you file a claim. If you have an issue where the claim is larger than the deductible, call your agent and find out how much your premium may go up if you file the claim. Sometimes it may not go up at all. If it were to go up, it may not be worth the claim. If your deductible is $1000 and the claim is $1800, you would not want to make the claim if your premium is going to go up $500 a year or more. Over a period of time, you would end up paying more for the policy than the benefit of the claim.
There are lots of insurance companies out there and lots of them are highly rated. We work with some great local agents in the greater Raleigh area. If you would like a great trusted local agent to run some numbers and see what they can do for you, please let our team know and we can recommend some with confidence. Give us a call today and let us go to work for you 919-443-0200.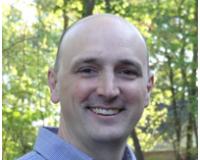 Author:
Chad Wingler
Phone:
919-323-2616
Dated:
July 31st 2017
Views:
169
About Chad: Buying a new house is one of the largest steps a person makes in their life; emotionally, physically...