Best Flooring For Each Room Of The Home
Everyone has their own preference when it comes to flooring options. When I meet with new potential clients to discuss what they are looking for in a home, often one of the preferences I hear the most along with an updated kitchen is hardwood floors. The look of hardwood is very warm and inviting. Unfortunately, wood is not always the wisest choice for flooring in every room of the house, especially the wet areas. Advancements in printing technology has given vinyl flooring manufacturers the ability to print flooring that would be hard for the untrained eye to tell it apart from porcelain tile or even wood. Ceramic tile is now being produced with lots of styles, colors, and grains to give the look of whatever you may want. With these new options, it allows home owners to have the look they want in each room of the house and still have the best product for the room use/conditions.
Laundry/Bathroom: These rooms face the challenge of often getting wet. Every time a person steps out of the tub or shower, you are going to have water. In my house, when the kids brush their teeth, stuff hits the floor. Heaven forbid that the washing machine spills or overflows. On the rare occasion, someone may not hit the target when going to the bathroom. All of these situations can really cause problems and when trying to clean them up, chemicals can harm the floor, specifically wood. The best flooring for these areas is ceramic tile. It holds up very well, last almost a lifetime and with the new styles that look just like wood. There are now tiles that come in 3' and 4' lengths and when laid closely together, they can resemble beautiful wood. The beach house that my family just recently stayed in for vacation had this product throughout their entire bottom floor and I had to pull up the air conditioning vent in the floor to tell for sure that it was tile.
Common Area (Family/Dining Rooms): These rooms get the most foot traffic and have to be the most durable. They are going to have kids playing on them, animals clawing, shoes, ......., these areas have to handle it all. The best flooring for these rooms is hardwood. There has been a lot of debate about wood floors and if prefinished hardwood is as good as site finished. With pre-finished hardwood, you don't have to deal with the sanding (dust) or the smell of the finishing to deal with while being installed. Prefinished floors are very durable and stand up to all sorts of traffic and typically cost less than site finished. They come in all sorts of widths and finishes.
Kitchen/Drop Zone-Entry Area: These areas see it all and have to be prepared for everything. With that in mind, wood floors are not your best option here or atleast not when it comes to durability. The finish on the wood is more apt to wear down in these areas because of so much traffic and because of things often being dropped in these rooms, wood is more likely to dent. Definitely something to consider when putting down flooring in your kitchen or mud area. The perfect floor for this area is tile. It is durable, can handle all that is thrown or dropped. will resist scratching and its finish will hold up practically forever.
When it comes to flooring, what you like is always the right choice but when it comes to durability, looks, and functionality, these are my recommendations. Our team is always here to help with what ever your real estate questions or needs may be. We cover the entire Triangle area (Raleigh, Durham, Cary, Apex, Wake Forest, Holly Springs, Fuquay Varina, Clayton,....). Give us a call today and let us know how we can earn the opportunity to help you. 919-443-0200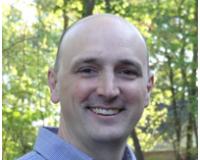 Author:
Chad Wingler
Phone:
919-323-2616
Dated:
July 17th 2017
Views:
408
About Chad: Buying a new house is one of the largest steps a person makes in their life; emotionally, physically...