Buyer Consultations Set The Stage
Real estate is a business but it is one that can be ran a dozen different ways. That is the beauty of what we do......the flexibility to run our own business in the fashion that we see as the best for us. It gives us flexibility of schedule and allows us to make decisions that we see as most beneficial not only for ourselves but more importantly, our clients. Most individuals understand that if you are going to hire an agent to sell your home, you first are going to sit down with them and find out their plan for selling your home. How are they going to market your home, what are they going to do to bring qualified buyers to your home, and how much money they believe they can sell your home for. All of these are very important reasons for an upfront meeting.
The reasons are different, but when buying a home, an upfront meeting is probably even more important. Alot of times, those individuals that are looking to purchase a home want to contact agents about getting them inside properties to look around. At the Kima Real Estate Group, we work a little differently. Our first step in the buying process is to have a buyer consultation with our prospective buyers. This meeting allows us to do several key things prior to going out into homes:
1- Set Expectations for Buyers - Many times, buyers come to the table with unrealistic expectations. Their wants are different from what they can afford or qualify for in terms of a mortgage. Also, what is out there that they can afford is not what they desire. The last thing you want to happen is to go out and see several homes that buyers really like and get emotionally invested in, only to later find out that these homes are well out of their reach. Having the buyer speak to a lender upfront and get preapproved for a loan amount that they are comfortable with in terms of the monthly payment helps guide the process toward the appropriately priced homes in the market.
2- Getting the Buyer in the Right Mindset - Buyers need to know upfront what to expect from the market. Currently in the Raleigh area, the market is moving quickly. The inventory levels on homes under $400,000 is light to say the least and thus, homes are not staying on the market long (averaging less than 60 days). Also, home owners are receiving 98%+ of their asking price (if priced appropriately for the condition and location). Buyers need to be prepared for multiple offer situations or having offers rejected. They need to know that builders on new construction are not going to negotiate hardly at all if any on their pricing.
3- Completely Understaning the Buyer Wants/Needs - Agents often will ask buyers what they want in a home. These surface questions are just enough to get an online search started in order to send buyers homes that meet basic criteria. The consultation allows the agent time to sit down with the buyer(s) and not only ask questions such as how many bedrooms you need but also why. The "why" is essential for buyers agents to understand so they can provide the best service. It is also very important that if there are multiple buyers or a married couple, then both need to be present for the consult. I have had situations occur where a couple, during the consultation, discovers that their "must haves" in a home are different. The consultation assures that everyone is on the same page.
The Wake County area (Raleigh, Cary, Apex, Wake Forest, Fuquay Varina, Holly Springs ) offers a wide variety of properties and styles of homes. The range of prices can vary from $100,000 starter homes up to multi-million dollar estates. Regardless of the type of home you are looking for, a buyer consultation is vital. The Kima Real Estate Group is here ready to assist you with what ever your needs are. We do things a little different because we truly care about our clients. We strive to live up to our team motto......
"Creating lasting relationships and Making A Difference in PEOPLE'S lives through real estate"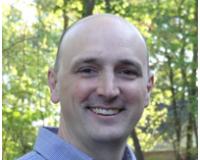 Author:
Chad Wingler
Phone:
919-323-2616
Dated:
December 22nd 2014
Views:
929
About Chad: Buying a new house is one of the largest steps a person makes in their life; emotionally, physically...