Childhood Wants Versus Adult Wants And Needs
Let me tell you. When I was a child growing up I looooooved staring at the old Sears Catalog. It was so thick it took two of us to carry it! Lol... My mother used to give me a marker and tell me to put a "P" (for Peter) next to the items I wanted. She would share this with Santa! My thought always was I would put one P next to items I liked. Two P's next to items I really liked. Then I would put three P's next to items I really really liked. Finally I would about cover a page with 1492 P's for the items I just could not live without. Those things that if I did not get them I just couldn't carry on in life. Only one item ever hit that level for me. I covered that one item in P's until the ink soaked through the page!

Ironically enough this is exactly what we do when we do a consultation with our buyers and sellers looking for real estate in Raleigh, Wake Forest, Apex, Holly Springs, Fuquay Varina etc... We essentially ask our buyers to put the equivalent of one P next to the items they'd like to have in their next home. Two P's next to the items they really like. And 3 P's next to the items they just cannot live without. For some it's granite in the kitchen. For others it's that man cave or large garage. Maybe a theater? Hardwoods? Huge lot? Screened porch? Then, every once in a while we find a buyer that has a need that requires endless amounts of P's. More P's than a Sears catalog can hold! Recently we had someone searching for homes for sale in Wake Forest that had to have a enough room for his hobby...hitting 200 golf balls a day! He wanted a room to convert into one of those interior virtual golf courses. Just could not live without it. he and his buddies spend all of their time playing golf.....about 15 steps from their beer fridge! And no green's fees....

What was that one item I wanted more than anything? Many of you will recall it. Just maybe the fastest vehicle powered by 5 year old legs that money could buy or Santa could bring. Yes, I'm talking about.....The Green Machine! While I never did get that Green Machine my consolation that year became a life long favorite (my kids have one today). Instead I ended up with the large vibrating NFL Football Game. Mom knew best...Should've known.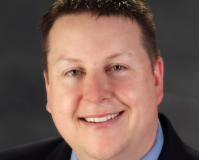 Author:
Peter Kima
Phone:
919-609-6777
Dated:
June 25th 2013
Views:
1,333
About Peter: When it comes to providing the utmost in personal service to his clients, Peter Kima is on the cutti...