Choosing A REALTOR Wisely
What is your largest financial investment? For most of us it is our Raleigh area home. Can you imagine taking that mortgage payment and having the ability to save it EVERY month! Literally save it! This can be done. How? Well, it starts with living within our means. It starts with buying a home and only financing it for 15 years maximum! It starts with finding the right Raleigh Real Estate Agent that is looking out for your needs and real estate interests.
Focusing on the budget and needs more than the Jones's and wants will allow you to accomplish your financial goals. A wonderful and popular Financial Advisor on the radio likes to say..."live like no other so that you can live like no other!" What does this mean? I tmeans live well within your means now so that you can live and do all the things you want to later.
By choosing the correct Raleigh Real Estate Agent you will have access to a wealth a knowledge about the area. Whether buying or selling a home in Wake County it is imperative that you choose an agent that works full time at his craft. It is important to choose a professional REALTOR that makes it his business to know what is going on in the marketplace. What is happening with the infrastructure. has his ear to the ground in terms of upcoming changes in the commercial real estate world and how that may effect the home you own or want to buy. in short, you want a professional. No different than when you go to the doctor. You do not want a part time doctor. that "practices" a few days a week. You want someone using cutting edge technology. A doctor that does research. One that is active in the community and in touch with your needs. Other than your health your largest investment is likely your home...shouldn't you hire a Professional there as well?
The Kima Real Estate Group has Buyer's Specialists in all parts of the county. They have the most aggressive Listing Specialist. Their Raleigh Real Estate network of vendors to help you (plumbers, carpenters, landscapers) is second to none. When ready to buy or sell Raleigh homes, Wake Forest homes, Apex homes, Rolesville, homes, Holly Springs homes or any home in the Triangle, call us.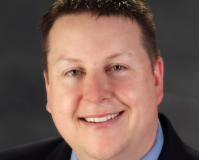 Author:
Peter Kima
Phone:
919-609-6777
Dated:
November 12th 2012
Views:
1,788
About Peter: When it comes to providing the utmost in personal service to his clients, Peter Kima is on the cutti...