Do I Really Need A Buyers Agent And What Makes A Good One
Yesterday, I had someone tell me that they didn't feel my profession as a Buyers' Agent, was really needed and that they could easily handle a home purchase on their own. As I am a person who truly loves what she does for a living, I found myself becoming defensive. "It's not like you need a college degree to be an agent" they said. This is a true statement. Of course you don't need a college degree to be the CEO of a billion dollar company either.
It then struck me that this person probably had a bad experience with a Realtor in the past and didn't understand what being a really good Buyer Specialist meant. So I thought of a list of requirements that make up a great agent. Let me know if I missed anything.
1. A great Buyers Agent is one who knows their market. They understand the trends in home sales for a particular area and pay attention to the monthly statistics such as the average days on market, how many months of inventory there is and the percentage difference between list price and sales price of homes being sold.
2. A great Buyers Agent listens to their clients. They don't just listen to how many bedrooms they want in their new home or what school district they want to be in. A great Buyers Agent asks the right questions to help their client discover what's most important to them.
3. A great Buyers Agent educates a buyer on the buying process. They explain how the buying process works from getting pre-approved to what happens on the day of closing. They should help a buyer become as knowledgeable as possible so they feel confidence each step of the way.
4. A great Buyers Agent knows how to write a strong offer. They've listened to your needs and talked to your lender. They know what approach to take in order for you to put together an offer that most protects you but also is competitive enough to compete with other others and grab the attention
5. A great Buyers Agent has proven industry resources to help in the process. They should know of exceptional lenders that would work with a buyer's needs. They should have trusted inspectors for Home, Termite, Septic, Radon and Well inspections on their speed dial and they should have a closing attorney who they know would go above and beyond the norm to help their clients create a smooth closing.
I could go on and on about what you, as a buyer, should look for in a Buyers Specialist. Is the Realtor experienced? Do they know how to use technology and the internet to buyer's advantage? Do they know how to think outside of the box to find the right home? In the end it boils down to Does your Realtor Care? Once you find a good one, the real question to ask is why wouldn't you want to have someone who, at no cost to you, has an expertise in the field of Real Estate and would act of your behalf in your home purchase? Whether you're looking in Raleigh, Wake Forest, Fuquay Varina or Cary, give us a call. We'll help you answer those questions.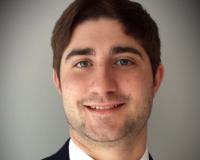 Author:
Johnathan Stroud
Phone:
919-443-0200
Dated:
July 18th 2014
Views:
1,677
About Johnathan: Johnathan is a native of North Carolina and currently lives in North Raleigh. His ambitious and goal...