Due Diligence In The NC Offer To Purchase
Finding and purchasing a home can be a very exciting time for a person. It can also be overwelming if they are trying to do it on their own. That is where a buyers specialist comes in and helps with the entire process, especially understanding the parts of the contract. If you are buying a home, you really need to know the ins and outs of the OTP (Offer To Purchase) contract. A few points of clarification that may commonly be questioned:
Due Diligence Period and Negotiating Repairs: During the agreed upon Due Diligence period, the buyer has the right to inspect the property in any way they desire. The seller is to give them access to the home within reason. Any and all repairs that are negotiated should have the proper paperwork agreed to and signed prior to the end of the due diligence time period. The repairs don't have to be completed prior to the ending of the DD period but all paperwork must be signed in order to be binding. If for any reason during the DD period, the buyer chooses to walk away from the contract, the Earnest $ deposit is protected and should be returned to the buyer without dispute.
Repairs are a negotiation and must be agreed to. Per the contract, any issues found in the inspection period can be negotiated between the buyer and seller to be addressed/repaired but the seller is not bound to make any repairs.
If there is no Due Diligence $ given, does the buyer still have the right to an Inspection period? The answer is yes. No matter if there is or is not an amount of DD money given and regardless of the amount, the buyer has the same right to the inspection period based on the contract..............unless they chose not to have one, but that would have been their choice.
Are you looking to purchase a home in the Raleigh area? Do you want a large new construction home in Wake Forest?
Is your dream home to have 2 acres in Fuquay Varina? No matter what you want, the offer to purchase papework is the same and so are your rights. Know the ins and outs of the contract.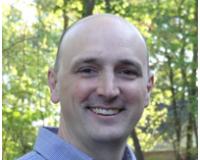 Author:
Chad Wingler
Phone:
919-323-2616
Dated:
July 27th 2014
Views:
1,082
About Chad: Buying a new house is one of the largest steps a person makes in their life; emotionally, physically...