Due Diligence When Buying A Home
I meet with just about every buyer I work with prior to going out and showing any homes. I want to make sure that we are all on the same page in terms of what they are looking for in a home so I get a better picture of what a home has to have for it to be right for them. We go over the buying process and I make sure they are clear on the expectations of them for what is ahead. I give them plenty of time to ask any and all questions they may have. No matter if I am working with first time home buyers, or if I am working with people that have owned homes before, I always need to take some time when I get to the part about the "Due Diligence Period and Deposit".
The Due Diligence Period is a negotiated amount of time after going under contract on the purchase of a home that the buyer pays for in order to have access to the property and the ability to perform their inspections and investigations. They pay the sellers a negotiated agreed to amount for this period of time. Typically in the greater Raleigh area, we see this period to be somewhere between 2 and 3 weeks in most cases. During this time, the buyer's real estate agent is going to work hard to coordinate all of the inspections that are needed on the home in order to get the results back in a quick enough manner of time in order to have time to negotiate any repairs with the sellers that may be needed.
Most of the time, home buyers are getting home inspections, termite inspections and radon inspections conducted during the due diligence period. The banks are ordering appraisals and getting the loan processed and working through underwriting. If a home has a private well or if it has a septic tank, these are other investigations that the buyer may choose to want to have done. Some loans require that if a home has a septic tank and/or private well that they be inspected and tested. Depending on the age of the home or the HVAC unit, a buyer may choose to have the HVAC inspected more thoroughly than what the home inspector does. They may want to have a licensed HVAC professional come in and go through the system to make sure it is working properly. When negotiating in the contract, it is very important to consider all of the potential inspections a buyer may want to have conducted on the home so to make sure you give yourself enough time to get them done and negotiate with the seller any repairs that may be needed based on those findings.
In the crazy market we are in here in the Triangle (Raleigh, Cary, Apex, Holly Springs, Wake Forest, Fuquay Varina,...) often it is more pleasing to sellers to see a shorter due diligence period or to have a much larger than "typical" diligence deposit put down. These are understandable as a seller, but as a buyer's specialist, it is my job to protect the buyer and to make sure they understand what is possible during a short diligence period. As long as the buyer is aware of their options and the possible consequences of those choices, then I have done my job.
If you are looking to buy a home in the Raleigh area and you have questions about what is ahead of you, give our team a call. 919-443-0200 We are here to help and love to do so. Don't go into purchasing a home blind. Be informed, ask a lot of questions and demand an initial consultation meeting with your agent so you can get your questions answered upfront and a lot of the details can be explained to you before you get started. You wouldn't take off on a long trip in the car and expect to end up at your destination without ever knowing where you were going or how to get there. Its the same with real estate.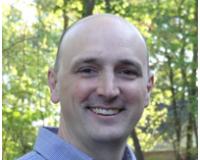 Author:
Chad Wingler
Phone:
919-323-2616
Dated:
June 19th 2017
Views:
189
About Chad: Buying a new house is one of the largest steps a person makes in their life; emotionally, physically...