FARMERS MARKETS – SUMMERTIME FRESH GOODNESS
Growing up in Rowan County, my grandparents always had large gardens at their house. They grew anything and everything that they planned to eat not only for the summer, but also to store and put away for the winter. I remember walking those 200 foot long rows picking up fresh turned over potatoes and loading up our buckets, hauling them to the edge of the garden and dumping the buckets into the wagon. Next day, we would walk the tomato rows and pick for about an hour all of the ripe tomatoes that were hanging on the vine, ready to be eaten. Having a garden is not easy but it is definitely rewarding. No tomato sandwich tastes quite as good as one made with a fresh tomato you just picked from the vine 5 minutes earlier.
Well there aren't many families with large gardens any more but you can still get that fresh produce taste by visiting your local farmers market. In Fuquay-Varina, where I have lived for the past 5 years, we have a local growers market that is open 2 days a week and allows local growers to come in and sell their produce. The Wake County area is full of opportunities to buy local and fresh. Check out what is available in your town. Enjoy the summer, eat fresh, and experience the Good Life.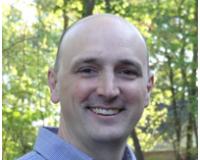 Author:
Chad Wingler
Phone:
919-323-2616
Dated:
June 18th 2012
Views:
1,468
About Chad: Buying a new house is one of the largest steps a person makes in their life; emotionally, physically...