Factors That Determine Your Credit Score
My dad once got really irritated to find out that he did not have a perfect 850 FICO credit score. He had asked me to order is credit report and score once. The report came back very clean as expected but the credit score was 824. He didn't understand it. He has no debt, pays all of his bills on time and has forever, and pretty much pays cash for everything. Why wasn't his score a perfect 850? Now I know that my dad was really not that upset about his score but he did have questions about what factors are used to determine his score.
Credit scores are used to determine a person's credit worthiness. Are you able to purchase a home or get a car loan? Employers now even look at credit scores when factoring in whether or not to hire someone. They use it as an indicator as to the type of person that is applying for a job with their company. If they have a substandard credit score, that may be an indicator that they are not dependable and not suitable for the job in which they are applying.
What are the things that affect a person's credit score? When looking into this question, 5 major items come to surface: Credit History, Type of Credit, Outstanding Balances, Payment History, and New Credit.
Credit History: A good length of credit history will typically increase your score over someone that has just started with a credit account. That is not to say that someone that has just opened a new credit line can not have a high credit score, just that longer history is generally better for a higher score. Your score takes into account how long specific accounts have been established and how long it has been since you have used those accounts. A person's credit history makes up about 15% of the equation for your overall credit score.
Types of Credit: A mixture of different type credit accounts is better than just one. Your FICO score will be much more positively affected if you have a mix of credit cards, installment loans, retail accounts, car loans, and mortgage. This group of accounts is more favorable than if you had 6 or 7 credit card accounts only. Your types of credit available makes up 10% of the credit score equation.
Payment History: This is the most important part of the credit score equation. Payment history controls 35% of your credit score based on how you pay your bills. Paying debt on time and in full has the largest positive impact on your FICO score. The first thing any lender wants to know is if you have been paying your bills on time. You are in complete control of this portion of the equation and therefore it speaks the loudest to the creditors.
Outstanding Balances: Having credit accounts and owing money on them does not mean that you will have a low credit score and that you will be seen as a high risk borrower. The important factor is the ratio of debt owed to the total amount of credit available to you. For example, if you have a credit card that has a $5000 limit on it, you don't want a balance owed of $4990. You want to keep the ratio of debt owed below 50% minimum and even better, below 30% to maintain no negative affect on your credit. In our example, that would be at minimum under $2500 (50%) and better yet, less than $1500 owed (30%) to maintain a healthy credit profile.
New Credit: More commonly known as Inquiries, New Credit refers to either the opening of new credit accounts or having creditors looking into your credit worthiness to check to see if they should loan you money. Opening several credit accounts in a short period of time can possible represent a greater credit risk to a lender and have a negative impact to your score. Mortgage inquiries do receive special treatment and up to 20 inquiries can be made in a 14 day period and will only be seen as 1. These are what are known as "soft pulls" on your credit.
Credit scores are very important and a valuable tool. It is the absolute first thing any lender is going to look at when trying to determine your credit worthiness when determining your eligibility to qualify for a mortgage loan. If you are wanting to purchase a home in the greater Raleigh area (Cary, Apex, Holly Springs, Wake Forest, Fuquay Varina, Clayton,....) and not sure about your credit worthiness, the Kima Real Estate Group is here to help. We work with several fantastic local mortgage professionals and will be happy to recommend one to you or better yet have them get in touch with you. Give us a call today. We are here to assist you through every step of the real estate journey, on your way to home ownership. 919-443-0200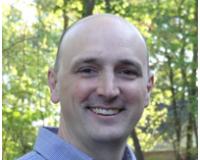 Author:
Chad Wingler
Phone:
919-323-2616
Dated:
May 11th 2015
Views:
1,793
About Chad: Buying a new house is one of the largest steps a person makes in their life; emotionally, physically...