Fall Recipe Favorites
I woke up this morning and clicked on the local news. The first thing I heard was the weather report and the wonderful news that today would start out in the low 50's and only get to the mid 70's. If that is not fall weather, I don't know what is. I love this time of year and all that it brings. My HVAC is no longer running almost non-stop and there is just something that smells fresher in the air. Along with the weather change, there always seems to be a change in the menu at home. More comfort food is cooked like soups and stews and the many wonderful pumpkin recipes that come with the season.
With all of these seasonal changes occurring, I thought I would share with you a one of our families favorite "fall" recipes:
Pumpkin-Cinnamon Streusel Buns
Recipe courtesy of CookingLight.com
To make these year-round, substitute canned pumpkin puree and add an extra cup of all-purpose flour.
Ingredients
BUNS

1 package dry yeast (about 2 1/4 teaspoons) 1/4 cup warm water (100° to 110°)
2 3/4 cups all-purpose flour, divided 1/2 cup Pumpkin Puree
1/2 cup 1% low-fat milk 1/4 cup butter, melted
1 tablespoon granulated sugar 1 1/4 teaspoons salt
1/4 teaspoon ground nutmeg Cooking spray
3 tablespoons granulated sugar 3 tablespoons brown sugar
2 tablespoons all-purpose flour 1 1/2 teaspoons ground cinnamon
2 tablespoons chilled butter, cut into small pieces
GLAZE
3/4 cup sifted powdered sugar 1 tablespoon hot water
1/4 teaspoon vanilla extract
Preparation
To prepare the buns, dissolve yeast in warm water in a large bowl; let stand for 5 minutes. Lightly spoon flour into dry measuring cups, and level with a knife. Add 2 cups flour, pumpkin, and next 5 ingredients (pumpkin through nutmeg); beat with a mixer at medium speed until smooth. Turn dough out onto a floured surface. Knead until smooth and elastic (about 10 minutes); add enough of the remaining 3/4 cup flour, 1 tablespoon at a time, to prevent dough from sticking to hands (dough will feel tacky). Place the dough in a large bowl coated with cooking spray, turning to coat top. Cover and let rise in a warm place (85°), free from drafts, for 45 minutes or until doubled in size. (Press two fingers into the dough. If an indentation remains, the dough has risen enough.) Combine 3 tablespoons granulated sugar, brown sugar, 2 tablespoons flour, and cinnamon in a small bowl. Cut in butter with a pastry blender or 2 knives until mixture resembles coarse meal. Punch dough down; cover and let rest for 5 minutes. Roll the dough into a 12 x 10-inch rectangle on a floured surface. Sprinkle with brown sugar mixture. Roll up the rectangle tightly, starting with a long edge, pressing firmly to eliminate air pockets; pinch seam and ends to seal. Cut roll into 12 (1-inch) slices. Place slices in a 9-inch square baking pan coated with cooking spray. Cover and let rise 25 minutes or until doubled in size. Preheat oven to 375°. Bake the rolls at 375° for 20 minutes or until golden brown. Cool for 15 minutes in pan on a wire rack. To prepare the glaze, combine the powdered sugar, 1 tablespoon water, and vanilla extract in a small bowl, stirring with a whisk until smooth. Drizzle glaze over buns. Serve warm.
These are a true family and office favorite. My wife makes them for a coworkers birthday and they are the hit of the office, not to mention with my kids. The only problem is if you don't double up the recipe, they are gone too fast.
I hope you and your family enjoy these great recipes and that they turn your house into a home. If you are looking for a home in the greater Raleigh area (Wake Forest, Cary, Apex, Holly Springs, Fuquay Varina,...) give the Kima Real Estate Group a call. We are here and ready to assist you with all of your real estate needs. 919-443-0200
Make it a great day!!!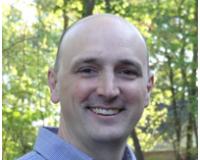 Author:
Chad Wingler
Phone:
919-323-2616
Dated:
September 14th 2015
Views:
713
About Chad: Buying a new house is one of the largest steps a person makes in their life; emotionally, physically...