Holly Springs Chick Fil A True Community Team Player
When I was growing up and fast food was on the menu, we had three choices......McDonalds, Hardees, and Burger King. Today, there are so many more choices that sometimes it is difficult to decide. A top choice when it comes to kids always seems to be Chick-Fil-A. They are generally clean, quick, have great customer service, and you don't feel like you are bothering the employees by being there. The Chick-Fil-A restaurant in Holly Springs, NC is no different when it comes to these basic CFA standards.......what sets it apart from the rest is its creativity, support, and involvement in the community.
Throughout the year, Chick-Fil-A is looking for ways to give back to the community. Whether it be through its store or online promoting of the local school events or sponsoring spirit nights, the CFA is always active. Last year during the 2014 Christmas holiday season, Chick-Fil-A was sure to make sure everyone knew that Holly Springs High School was putting on a musical performance of The Nutcracker. They promoted it on their website, facebook page, and with flyers in the restaurant. They made sure that patrons knew what was going on at the school. They are constantly holding school spirit nights. This is where on a designated evening, a local school is sponsored and people are encouraged to come in and eat at the restaurant. For that evening a certain percentage of the proceeds collected are donated to the specific school for that night.
During the build up to the Super Bowl, Chick-Fil-A held a fundraiser that they called "Souper Bowl". This was an event used to stock the shelves of the local Food Cupboard. Everyone was asked to bring in canned goods for a donation and in return for that donation, individuals were given a free bowl of soup.
Family is a large focus for Chick-Fil-A Holly Springs. There is Kids Club that meets monthly at the restaurant. They get together and play games, do crafts, and complete challenges. The goal of the club is to put a "unique twist on important values and being a positive influence on kids". They also have sponsored evenings such as, "Daddy Daughter Date Night" and "Mother/Son Date Knight- a medeival them night of honor, chivalry, and fun".

All of these things are just examples of the things that this restaurant does to not only serve the community but also to give back. We won't even touch on the fact that this restaurant chain is the only one that still chooses to take a day off during the week (Sunday) and allow their employees to take a day off as well. There is something to be said about a restaurant that is doing it the right way, for the right reasons.......keep it up Chick-Fil-A in Holly Springs.
***If you are looking to buy, sell, or invest in real estate in or around Wake County (Raleigh, Cary, Apex, Holly Springs, Fuquay Varina, Wake Forest,....) let the Kima Real Estate Group help you. We are here, ready to be of assistance. Our mission is to make a difference in peoples lives through Real Estate........helping you achieve your goals and exceeding your expectations!!!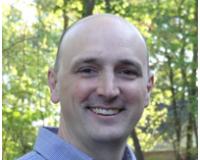 Author:
Chad Wingler
Phone:
919-323-2616
Dated:
March 1st 2015
Views:
1,152
About Chad: Buying a new house is one of the largest steps a person makes in their life; emotionally, physically...