Home Buyer Guide To Radon
Does the word Radon sound familiar? If not, then go all the way back to high school chemistry or that general chemistry college course and jog your memory. Still nothing? In general terms, Radon is a "cancer-causing radioactive gas". It comes from the natural decay of uranium in the soil, rock or water in the ground. Unlike many other types of gas, Radon is undetected by the human senses. You can not smell it, see it, or taste it, yet it could be in your home and you would never know it. Radon is found all over the United States but there are certain areas that have historically higher concentrations of radon gas than others. For this fact, it is very important when purchasing a home to have your home tested for radon gas.
The Environmental Protection Agency (EPA) states that testing is the only way for you and your family to know if your home puts you at risk for lung cancer from elevated levels of radon. The acceptable level of radon in a home as determined by the EPA is 4.0 picocuries/liter (pCi/L). The national average for radon levels in homes is 1.3 pCi/L. In Wake County (Raleigh, Cary, Apex, Wake Forest, Fuquay Varina, Holly Springs) the average radon level is 1.6. Franklin county (Creedmoor, Franklinton) has a slightly overall county average of 2.2 pCi/L. Those living in Granville County (Youngsville, Louisburg) are right around national average of 1.5.
There are 2 main methods that inspectors use when testing for radon. First, they can use an electronic instant read machine. This machine is placed in the homeand takes an air sample every hour for a minimum 48 hour period. Then the inspector takes the machine and is able to take the readings data and analyze it and come to an average pCi/L for the home. The other method is to place special canisters in the home that absorb air of the home over a minimum 72 hour period. The canisters are then sent off to a lab for analysis.
Radon enters your home through cracks in solid floors, especially if your home has a basement or is on a concrete slab foundation. It also enters your home through joints in construction or gaps in flooring on homes that sit on a crawlspace foundation. Radon can also enter your home through the water supply. Testing is very important, especially when purchasing a home. The cost of the test ($125-$150) is nothing compared to the piece of mind that it will give you knowing that your home is the safe place you expect it to be for your family.
Looking to purchase a home in the greater Raleigh area? Give me a call today and let me tell you how I and my team at the Kima Real Estate Group can help you achieve your real estate goals and exceed your expectations....919-443-0200.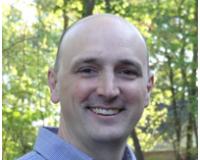 Author:
Chad Wingler
Phone:
919-323-2616
Dated:
April 16th 2015
Views:
557
About Chad: Buying a new house is one of the largest steps a person makes in their life; emotionally, physically...