Home Buying Process 101
Buying a home can be a very big decision for a person. Typically the largest financial purchase that one will make in their life, it is important to understand what you will be doing. Although every purchase and situation is different, all home purchases occur in 3 main parts.......pre-contract, during contract, closing/after contract.
Several things need to happen before you ever find the "right' home and get under contract to purchase.
During the Pre-Contract portion of the process a buyer needs to first start with speaking to a mortgage lender (unless you are paying cash) and start the process of getting pre-qualified/pre-approved for a mortgage. The lender will be able to make sure you qualify for the home price you are looking at and confirm that this price point meets your "comfort level" of a monthly payment. It also turns you into a ready and able buyer that is essential in the current Raleigh area market. Sellers are not even considering looking at offers that are not accompanied by a pre-qual/pre-approval letter from a lending institution. Along at this time, the buyer needs to hire a real estate professional to assist them, preferably a Buyer Specialist (one that works exclusively with buyers). The agent will establish the buyers home search criteria and set them up on an automated search alert system. They will tour homes of interest and once the find the right home for them, write an offer. Luckily, once the terms of the offer have been negotiated and both the buyer and seller have signed off on the negotiated contract, the buyer will officially be "under contract" on the purchase of a home.
Now you enter into the "During Contract" portion of the process. This is the time that you as the buyer will get into your formal loan application and approval process. You will provide all the documents required by the lender for full underwriting approval. The lender will order an appraisal of the property to make sure that its value is at or above the contract price of the home. You will also be conducting all of the inspections of the property (home, pest, well/septic, radon, chimney,.....) After inspections are complete, you will negotiate repairs to be made to the property by the sellers. This is also the time that you set up your service providers to the home (power, gas, water/sewer, phone/cable/internet, trash,....) as well as getting home insurance set up for the property.
Finally, if all goes to plan, you make it to closing day and the signing of all the paperwork. Once all the paperwork is signed, you then just have to wait for funding to be transferred and all documents to be recorded at the register of deeds office. Once recorded, then the home is officially yours.
All of this takes place normally in a 6-8 week period. As a buyer specialist, I would be happy to answer any questions you may have and definitely would welcome an opportunity to help you with a purchase in the Wake Forest, Cary, Apex, Holly Springs, Fuquay Varina, Clayton, and Raleigh areas. Kima Real Estate Group is here to help any way we can.............Making a Difference!!!!!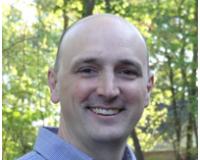 Author:
Chad Wingler
Phone:
919-323-2616
Dated:
December 14th 2014
Views:
644
About Chad: Buying a new house is one of the largest steps a person makes in their life; emotionally, physically...