Home Design Trends 2014
Did you know that most new home builders study the preferences of home buyers to help them determine the most sought after home designs and latest trends in home decorating? As I have been touring more and more new home models around the Greater Raleigh Area, I couldn't help but wonder what they found out. I thought I'd share just a few things that I've discovered: - Outdoor living spaces are now a must with fireplaces, water features and in some parts of the county, courtyards are building in demand. There is also the desire for more outdoor kitchens
- In the kitchen, you'll see more high tech appliances including programmable ovens, refrigerators with TV's showing the inside of the fridge, better lighting and more bar seating for guests
- Kitchen cabinets have cleaner lines and offer more lower drawers instead of cabinets. Warmer Gray tones are replacing orange toned cabinets and the hardware has become more modern.
- Master Bathrooms are scaling back on the bathtubs and enlarging the showers and more builders are creating floor plans with a Master on the main floor.
- Flooring is changing as well. Carpeting is getting softer, wood is getting more roughed up looking and vinyl has come a long way in design and look. A review by Standard Pacific Homes says more people are choosing wider plank hardwoods and are leaning towards darker tones as well as grey tones.
- A lot of designs are being created to take advantage of natural light such as more dramatic entryways, installation of transom windows and glass front doors.
- Mud rooms are gaining popularity and feature plenty of customized built-ins to make it a very useful space.
From production to custom homes, the Greater Raleigh area has some truly fantastic home builders in the area, each with their own unique touch. If you're looking to get inspired, wander around a few model homes or head to a home show. You'll get a ton of ideas and who knows, maybe you'll need to start from scratch. At least there, you'll know what Realtor to call!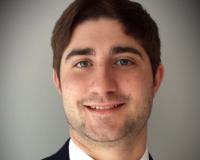 Author:
Johnathan Stroud
Phone:
919-443-0200
Dated:
August 31st 2014
Views:
781
About Johnathan: Johnathan is a native of North Carolina and currently lives in North Raleigh. His ambitious and goal...