How Accurate Is Your Zestimate
Each week I try to blog about various topics on either the Greater Raleigh area or Real Estate in general. I had some ideas in mind but after reading an article online about how Spencer Rascoff, CEO of Zillow, explained that their "Zestimates" ,which has an error rate of up to 8%, are were a great starting point for home values, I just had to speak up.
Millions of you out there wander websites every day looking at homes for sale. You may be interested in either purchasing a new home or eager to get an idea of what your current home is worth. Most of you will eventually click over to Zillow and think you found the Golden answer to your question. Sorry, but just like Zillow's estimates, you are way off.
When it launched it's website in 2005, people were excited by the company's ability to give home values, called Zestimates, so easily. All you had to do was punch in an address and just like that, you could find out what the president of your company's home is really worth. People caught on quickly that some of the home values were incorrect but luckily, home owners could log in a give updated information. The hope of the site was for the consumer to become more knowledgeable of the market. Instead, unfortunately, it's making people completely rely on these statistical numbers and if you didn't catch it in the first paragraph, I'll say it again- their values are off by up to 8%.
Let's put this into perspective. A Zestimate on a home's value could be set at $400,000 yet not a single home in that neighborhood sold for more than $368,000. You'll think you've got an amazing amount of equity in your home and will want to start packing but, and you've heard this before, a home is only worth what someone is willing to pay for it and a large majority will only pay what it appraises for. On the other side of that coin is when your home has the same $400,000 value yet you've fully renovated the entire 1980's house and there are several comparison homes that have easily sold above $425,000. Very frustrated right?
Just do me a favor. The next time you look up home values on Zillow, keep in mind that there are broad overview values. If you want accurate home values, pick up the phone and call an experienced Realtor.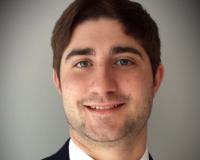 Author:
Johnathan Stroud
Phone:
919-443-0200
Dated:
July 11th 2015
Views:
763
About Johnathan: Johnathan is a native of North Carolina and currently lives in North Raleigh. His ambitious and goal...