How The Raleigh Area Job Market Stands Up
Whenever I talk to out of state buyers, I always ask them what their draw is the Greater Raleigh area. At times I hear it is the proximity to both the mountains and the ocean or it's the lower cost of living as compared to their more northern home state. Most of the time however, it's due to a new job. It made me wonder, how good is our job market as compared to others around the country?
For starters, Forbes just crunched the employment date from the Bureau of Labor Statistics from November 2002 through January 2014 to prove that the Greater Raleigh area is in fact a job growth area. The Raleigh-Cary area was listed as the 4th strongest projected job growth area in the 2014. In 2013, we had a job growth of 3.9%. This was just slightly lower than the 1st place city, San Jose- Sunnyvale-Santa Clara, California, who had a 4.3% projected growth.
Want more proof? Forbes listed Raleigh as one of the 10 up and coming cities for Entrepreneurs and NerdWallet ranked Raleigh as the eighth best city in the US for women entrepreneurs. They also ranked us the 6th best US City for job seekers. If you want to feel even better about the job market in the Raleigh area, this past January Inc.com found Raleigh to be among America's most friendly environments for small businesses.
These are all just a few more reasons to love our area and be proud of all that it has to offer. Congratulations Greater Raleigh area residents, you live in one heck of a city!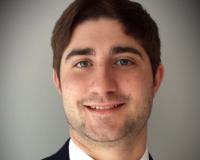 Author:
Johnathan Stroud
Phone:
919-443-0200
Dated:
April 29th 2014
Views:
12,874
About Johnathan: Johnathan is a native of North Carolina and currently lives in North Raleigh. His ambitious and goal...