How To Come Out On Top In A Multiple Offer Situation
"The Triangle" area (Raleigh, Durham, Chapel Hill) has been experiencing a very busy real estate market. Homes are selling considerably quickly based on a high demand by buyers coming to the area from other parts of the country or from residents looking to move up or downsize and due to a low amount of inventory homes on the market. The new home construction industry is building them as fast as they can but they can't keep up with demand and home owners are just not putting them on the market fast enough. With high demand and low inventory, we are experiencing in many situations, multiple offers on homes. In some cases for homes that are in really highly desirable areas and in the "meat" of the market in terms of price (under $350,000), homes are getting multiple offers in days and in rare cases, hours of hitting the market. If you are in the market for a home and looking to put in an offer on one that you feel is going to have lots of interest from not only you but other buyers as well, there are a few key points to the offer that you need to consider that are typically the most important to the seller:
Deposits: Part of the offer are the deposits that the buyer is willing to put up front toward the purchase of the home. There are 2 deposits here in North Carolina that are customary: Due Diligence and Earnest Deposits. Although these amounts are not set as a standard amount and they are always negotiable, you can generally expect to pay anywhere from 1%-3% of the contract price in deposits. These are important to the seller for 2 reasons. They show how strong a buyer is committed to the home based on the amount they are willing to put up front. The due diligence deposit is made out to the seller and once terms are agreed to and the contract is executed, the DD deposit is due and is non-refundable. A larger due diligence deposit is like having a larger insurance policy to the seller should the buyer later decide to walk away from the deal. For example, on a $250,000 home, you may typically offer $500-$750 in due diligence but in multiple offers, you may want to go to $1000-$1500 in order to differentiate yourself from the other offers.
Closing Time Frame: Have you ever heard the phrase, "time is money"? Well that is very true in the real estate market. Being able to close in a time frame that is advantageous to the seller is critical. You may want to close in 30 days but the seller needs 60 because they are building a home and it won't be complete for 2 months......having the flexibility to close in 60 is very important to the seller. Likewise, if the seller has already moved and the home is empty, closing as quickly as possible may be of most importance to the seller. Every month that home sits empty is another mortgage payment they have to pay. If a seller has to sell their current home before they can close on a new home, then someone being able to purchase their current home and close in a beneficial time frame may be more important than a couple thousand dollars on the home price.
Loan Type: The type of loan you have can also be a factor when it comes to winning in a multiple offer situation. Put yourself in the shoes of the seller on this one. You receive several offers on your home and they all have a variety of differences. You are not sure which offer is best but you know you need to get this home sold and you don't want to take any chances with the buyer finances becoming an issue in case an appraisal comes back short. Of the 3 offers you received, one loan is getting 100% financing for the buyers and those buyers are asking for you to pay $5000 in closing costs. This is a possible sign that the buyers don't have much in cash so if anything comes up with repairs needed or an appraisal issue, there could be trouble and they might walk away. Another offer has a conventional loan putting 10% down and not asking for any closing costs. The 3rd loan is also conventional and are putting 20% down but they have a contingent offer because they have a home they have to sell first to qualify for the loan. Knowing that even if all the offers are giving you the same amount for the home, they are not equal as there are risks involved depending on the loan and conditions of the loan. **Note: who you are using for your loan can also play a role in the offer. If you are approved through an online lender, compared to a local trusted lender with a great reputation, it could influence whether your offer is accepted compared to another of similar or same terms.
Bottom Line: I purposefully did not put contract price on this section because it is not about the contract price offer......it is about the bottom line (net proceeds to the seller). The buyer can offer full price and then ask for concessions toward a warranty or closing costs and appliances like a washer/dryer and when all that is subtracted from the offer price, full price is not what the seller is going to walk away with. You can slice up the piece of pie any way you want but at the end of the day, the big number in the sellers mind is the bottom line. For example, 2 offers come in with one offering asking price on the contract but end up wanting $5000 in closing costs and a $500 warranty. The second offer is $4000 less asking price but no closing costs and no warranty are requested. The second offer is actually $1500 more on the bottom line for the seller even though the contract offer is $4000 less. At the end of the day, the seller is going to get a check at closing based on the bottom line number and not the contract offer......that is what matters to them.
There are several other parts that come up in contract negotiations and an experienced buyer's agent can help a buyer negotiate that maze. Knowing the key parts to focus on when competing with other offers is critical. Another thing for buyers not to get hung up on is the actual asking price. Lots of buyers find it very difficult to offer more than the asking price of a home. The asking price is arbitrary. When agents price a home, it can fall in a range in the market that be as large as $10,000. The home may have been put on the market at the bottom of that range in order to solicit multiple offers and create a bidding war. When looking at a home, it may be priced at $195,000 but could have easily been put on the market at $200,000 and still have been fairly priced. Don't be afraid to offer $200,000 on a $195,000 listed home if it warrants it and it is the right house for you.
The Kima Real Estate Group is here to help in the greater Raleigh area (Apex, Cary, Fuquay Varina, Holly Springs, Morrisville, Wake Forest, Clayton,...) with your real estate needs. Give our team a call today and let us show you how we can make a difference. 919-443-0200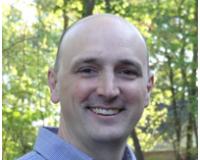 Author:
Chad Wingler
Phone:
919-323-2616
Dated:
June 12th 2017
Views:
254
About Chad: Buying a new house is one of the largest steps a person makes in their life; emotionally, physically...