Is A Short Sale Right For Me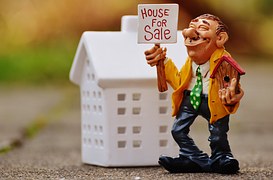 I am often approached by prospective buyers and asked about short sale homes. They see them on the market and don't understand what the difference is in a short sale compared to a "regular" home or a foreclosure. Lots of times, buyers see that a home is listed as a "short sale" and also see that it appears to be priced lower than maybe it should be so they think it is a "Good Deal" opportunity.....after all, that is what most if not all buyers are looking for... a good deal. Is a short sale property right for you? Are they a good deal?
The first thing I always tell clients that are looking at short sale homes is, "there is nothing short about a short sale." By definition, what makes a home a short sale is the fact that the list price that is on the home is less than the amount currently owed to the mortgage holder/bank. By selling the home at the listed price or less, the bank would be accepting a "shortage" on the mortgage and thus a shortfall on the payoff of that mortgage. With this in mind, the process of a short sale not only includes the home owner negotiating the terms of the contract, they then have to pass it along to the bank or mortgage holder to get approval from them. This only makes perfect logic, since they are the ones that will actually be potentially losing money on the sale of the home. What doesn't make sense in this situation is how long this answer may take to hear back from the bank.
I have had several different scenarios on the waiting period of hearing back from the financial institution. One example occurred a few years ago when I had clients that wanted to put in an offer on a short sale home. It was definitely a "good deal" at its listing price. The home was priced around $265,000 and could have been listed for over $280,000 and not been terribly out of the market range. My clients were one of 3 interested parties and we all got one chance to put in our best and only offer. I advised the buyers to go in slightly above asking and to make the offer as clean as possible (no closing costs, no warranty,....). We ended up having our offer accepted by the seller. The listing agent had already made all 3 parties wait for almost a week to submit offers until she got bank approval at the listing price. Once she got an official letter of approval from a bank VP, she notified us that we had 24 hours to submit. Once we found out the offer we submitted had been accepted by the sellers, we assumed it would be just a matter of a few days to 2 weeks to get full approval from the bank. They had already committed to an approval at the asking price and we came in $3000 over asking so we should be sitting pretty. Well that is what we get for "assuming". It ended up taking 10 weeks to get the official approval of our offer and once it came in, we had 30 days to close.
A more recent transaction has had an even longer wait. Clients submitted a full asking price offer ($475,000) back in September of 2015. It was quickly accepted by the seller and sent on to the bank. Over the next 8 months, there were lots of requests for "update this document" or "redo this paperwork because it is now out of date". We even had to have a second appraisal completed because the first one timed out after 6 months. Finally in April, we heard back from the bank saying that they would accept the offer if it went to $500,000. The buyers agreed and we changed the paperwork to reflect this new contract amount. It then took over 2 weeks to get an official acceptance from the bank. We are now set to close before the end of the month. 9 total months of waiting on a bank response.
Short sale homes can be a great way to get a home for lower than market value and have instant equity in the property. You will find them priced lower (generally speaking) than a "regular" market home. This is in part to try and build more interest in the home. No one wants to go through a 6+ month waiting period for a home that isn't a "good deal". If you have the patience and are willing to wait for who knows how long for a bank to respond, then a short sale may be right for you. There are a few extra documents to submit and timelines to be prepared for after you get full approval but an experienced buyers agent can easily prepare you for those. If you are looking at a short sale home or any home (new or resale) in the Raleigh, Cary, Wake Forest, Apex, Holly Springs, or Fuquay Varina areas, give us a call today and let our team show you how we can assist you in meeting your real estate objectives. The Kima Real Estate Group is here, ready to earn the opportunity to be your agent and make a difference through real estate. 919-443-0200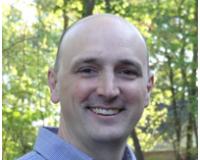 Author:
Chad Wingler
Phone:
919-323-2616
Dated:
June 13th 2016
Views:
904
About Chad: Buying a new house is one of the largest steps a person makes in their life; emotionally, physically...