JOB AND CAREER EVENTS IN SEPTEMBER 2015
Whether you're thinking of moving to the Raleigh / Wake Forest / Cary area, or have been here for years, sometimes there is a reason or desire to change jobs and/or career paths. There are multiple job and career fairs held through out Wake County each and every month, and are a welcome option for reaching out to explore other job opportunities in the area, and do some career networking. Networking events and job fairs are very important as one navigates the options that are out there. These events can be a more relaxed way to expose your skills, attributes and overall successes and to share with others how you can be an asset to their team verse that of a "normal" job interview. Many people think 'I look ok on paper, but if they could just meet me, they'd know I was perfect for the job'. Well, here is your opportunity!!

Sometimes bringing a friend along is a good idea for these types of networking events if you are typically shy or reserved walking into an environment where you'll know no one. Be sure to bring someone who adds to your confidence level, who know how to maintain professionalism, and who will be a true support. Just keep in mind to network at these events, and not spend the whole time talking with just your friend. You can do that anytime.
This is a time to get to know other people, ask them what they do, why they do what they do, how long they've been in the business, and if they know of any current or future opportunities. Tell them what you've done in the past, if you're new to the area, what your skills and experience is in, and why you're thinking of getting into another industry (if that's the case) or what you're looking for in another job opportunity.
Be confident. Be proud. Be you.
Here are 2 job/career fairs and networking events happening in September:
September 16 | Raleigh-Durham Job Fair
Multiple employers will be at the Coast-to-Coast Career Fair Job Fair and are looking to fill hundreds of local positions immediately! Company recruiters meet with attending job seekers on a one-on-one basis which increases your chances of being selected quickly for a great new job! Click link to complete the event registration: http://www.coasttocoastcareerfairs.com/career_fairs/details/NC/Raleigh-Durham/September/16/2015/
September 23 | WakeMed - Experienced RNs
WakeMed Cary Hospital is looking for experienced nurses to join our talented team. Cary Hospital is a full-service community hospital with 156 inpatient beds and an array of services for the entire family. Our exceptional staff of doctors, nurses and specialists represents the best minds and the biggest hearts in the business.This event is by appointment only. To learn more and register,visitwww.wakemed.org/experiencedRNs
Another great place to keep an eye out for career opportunities and networking events is via LinkedIn and MeetUp. These two platforms offer a wealth of information and immediate networking options.
Many employers are active on LinkedIn and post for positions there before posting to the larger employment boards. Get ahead of the curve and join LinkedIn. Make sure your profile is complete, get a new headshot, and put your best foot forward. Utilize your connections and reach out to them. Once you connect with a current or former employer or colleague, reach out and let them know your interest for additional opportunities, if they know anyone on the area you're hoping to relocate to, or just moved to. A great way to connect is through connections. Keep in mind that although LinkedIn is a professionally impacted networking and social media website, it's still about people to people relationships and contacts, so keep communication open.
MeetUp is a great place for finding networking events, especially if you're in town visiting and looking around ahead of a relocation move, or just being new to the area and looking to grow your personal and professional reach.
Also keep an eye on EventBrite. There are many job and career fairs and networking events posted and marketed only via EventBrite. Utilize the search feature and see what you find. Check in every week or so and see what pops up in your area.
If you have a networking event coming up and would like to shared, feel free to post it to our Facebook page at http://facebook.com/kimarealestategroup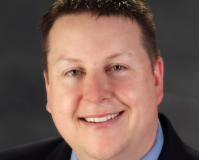 Author:
Peter Kima
Phone:
919-609-6777
Dated:
September 6th 2015
Views:
542
About Peter: When it comes to providing the utmost in personal service to his clients, Peter Kima is on the cutti...