Job And Career Networking Events In August 2015
Whether you're thinking of moving to the Raleigh / Wake Forest / Cary area, or have been here for years, sometimes there is a reason or desire to change jobs and/or career paths. There are multiple job and career fairs held through out Wake County each and every month, and are a welcome option for reaching out to explore other job opportunities in the area, and do some career networking. Networking events and job fairs are very important as one navigates the options that are out there. These events can be a more relaxed way to expose your skills, attributes and overall successes and to share with others how you can be an asset to their team verse that of a "normal" job interview. Many people think 'I look ok on paper, but if they could just meet me, they'd know I was perfect for the job'. Well, here is your opportunity!!
Sometimes bringing a friend along is a good idea for these events if you are typically shy or reserved walking into an environment where you'll know no one. Be sure to bring someone who adds to your confidence level, who know how to maintain professionalism, and who will be a true support. Just keep in mind to network at these events, and not spend the whole time talking with just your friend. You can do that anytime.
This is a time to get to know other people, ask them what they do, why they do what they do, how long they've been in the business, and if they know of any current or future opportunities. Tell them what you've done in the past, if you're new to the area, what your skills and experience is in, and why you're thinking of getting into another industry (if that's the case) or what you're looking for in another job opportunity.
Be confident. Be proud. Be you.
Here are 4 job/career fairs and networking events happening in August:
August 6th | RecruitMilitary Veteran Career Fair
Anyone who has served on active duty, in the National Guard, or in the Reserves is invited to attend this event in order to find a new career. Spouses of those who have served are also welcome. Full details for the event are here: https://recruitmilitary.com/Raleigh
August 18th | Raleigh Career Fair
Are you looking for a job? Are you tired of sending resumes left and right and never getting an answer? If you are, dress in your best professional clothes, bring resumes and visit our Raleigh career fairs. You will have the opportunity to meet top employers and to interview for several positions during the course of the day, meeting the people who actually make the hiring decisions. You will save a lot of time since there will be no need to craft a customized personal statement for each company you visit: You'll be able to tell them why you wish to work for them, and you'll have the chance to sell yourself. Register and learn more at http://www.nationalcareerfairs.com/career-fairs/raleigh-career-fairs/
August 19th | Living Arts College Career Networking Event
Living Ares College is looking for participants for its career networking fair to be held Wednesday, Aug. 19, 1-4 p.m., at the college, 3000 Wakefield Crossing Drive, Raleigh. This event will bring employers and students together to network and learn of opportunities. Employers will have the opportunity and option to talk about future or existing employment opportunities. To register, contact Laura Oakley at loakley@living-arts-college.edu or 919-488-8500 ext. 153.
August 19th | Innovate Raleigh Networking Meetup
Innovate Raleigh is a 501c3 based in Raleigh with 1,300+ active members. Their vision is to make the Triangle one of the top five centers for innovation and entrepreneurship in the country. Their mission is to act as a communicator, connector and convener of innovative enterprises and thinkers in Raleigh. They connect the dots between the city, people and organizations, as well as foster an ecosystem that allows leading edge businesses to flourish via bi-monthly Meetups and theme-driven Summits.
Learn more about this event at http://www.eventbrite.com/e/innovate-raleigh-august-meetup-tickets-17853128187?
If you have a networking event coming up and would like to shared, feel free to post it to our Facebook page at http://facebook.com/kimarealestategroup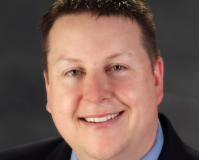 Author:
Peter Kima
Phone:
919-609-6777
Dated:
August 3rd 2015
Views:
3,940
About Peter: When it comes to providing the utmost in personal service to his clients, Peter Kima is on the cutti...