Resale Homes And Things To Consider
I was recently holding an open house in Wake Forest, NC on a beautiful home that was about 17 years old. There was good traffic and lots of interested buyers. I knew they were interested because they asked lots of questions. Based on their questions and our conversations, it got me to thinking about the different components of a resale home and what a buyer needs to consider based upon the age of the home. There are 3 main areas or items to consider when looking to buy a resale home based upon its age.
HVAC- A homes heating and cooling system can vary in life expectancy based on circumstances such as if the unit has been serviced regularly and if the filters have been changed as recommended. On average, and HVAC system should last a home owner 15-17 years. This time frame is important to a potential buyer because HVAC replacement is one of the largest expenses a homeowner can face. Most units are going to run in excess of $4500 for replacement depending on the brand, seer rating, and individual features of the unit. If a home is 13-15 years old and still has the original unit, this future expense is something to consider within your purchase and future budget. A good idea is to have the unit(s) checked out by an licensed HVAC technician and have the system certified in good working order. Then get them covered under a home warranty program that will help cover repair and replacement costs when the time comes.
Hot Water Heater- Typical hot water heaters are goign to last you 10-12 years depending on the type and location of the heater. There are recommended services for extended life of the unit such as annual draining. It also can depend on the current home owners use pattern. How hot do they have the temperature set? How many people live in the home currently? The more people that reside there, the more laundry and baths occur and thus more demand on the hot water heater on a daily basis. Safety guidelines recommend a temperature setting no more than 120 degrees. As with HVAC, your hot water heater cost to replace will vary but you should plan for $1000 in order to be in the ballpark and atleast double that if you want to go with a tankless system.
ROOF- Most builders when installing an original roof installed a 20 year shingle on a home. That is not a hard line timeframe but does give you a rough estimate of how long the roof should last. Some 20 year roofs last a good 2-3 years longer than that estimate while others don't quite make it to 20 years. It all can depend on the environment and conditions surrounding the home such as are there trees hanging over the roof or is it full sun all the time. Also, the pitch or slope of the roof can also have an affect on life of the shingles. A steeper roof drains more quickly and has less chance of standing water on the roof after a rain. It also makes it harder to walk on and can be more dangerous when needing to make repairs. If the roof has already been replaced one time, then you probably are looking at a 30 year shingle and should be in good shape barring any natural hazards (high winds, hail,......) for atleast 25-30 years. The roof is probably the most expensive item to replace on a home. An average size home roof replacement (removal of old shingles and tar paper, new tar paper put down and new shingles installed, and disposal of old material and clean up) will run you in the $10,000 - $15,000 range depending on the square footage of the roof.
When touring resale homes in the greater Raleigh area (Cary, Apex, Wake Forest, Holly Springs, Fuquay Varina,....) make sure to know how old the home is and to see which of these items have been replaced. If everything is original, it is smart to plan your budget down the road with replacement of these things in mind. Our team is here to help make sure you are aware of all this information and to protect your interests and $$$ when it comes time to purchase a home. Give us a call today and let us show you why you should allow us to represent you and protect your interests. 919-443-0200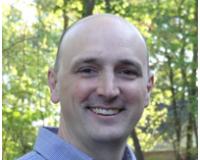 Author:
Chad Wingler
Phone:
919-323-2616
Dated:
May 8th 2017
Views:
398
About Chad: Buying a new house is one of the largest steps a person makes in their life; emotionally, physically...