What To Expect From A Home Inspection
I have been helping buyers in the Raleigh Real Estate market for over 5 years now and not a single purchase has been like another. Every home purchase is different either because of the home (new or resale, single family or town home), the financing (cash purchase, conventional loan, FHA/VA financing,...) or more importantly, the buyers. Each buyer comes into the home buying purchase process with different experiences and backgrounds. This causes each purchase to change. One thing that you can count on to stay the same is your home inspection. There are certain things that you should expect or more importantly, not expect when getting a home inspected.
A home inspection is an overall evaluation of a home and its current condition. A home inspector looks into the accessible systems and components in the home such as plumbing and electrical system, heating and cooling system(s), exterior conditions (roof, siding, windows,..) and also the attic and crawlspace (if present). It is a snapshot in time as to the condition of the home. The inspection makes no guarantees as to the condition of the home 1 minute after the inspection. It does not give any appraisal value of the home nor does it address any cost of repairs for the items found during the inspection.
Home inspections are a good overview of the condition of the home but you should not see it as all encompassing. Inspectors do not break down systems like the HVAC system. They run the heating and cooling cycles and check to make sure the temperature of the air is heating or cooling to the appropriate temperature differential. The system may be working but they may advise you to have a more thorough inspection by a licensed HVAC company in order to determine that all internal components are in good working order. This often will happen if the system is more than 10 years old. If there are components in the home that you are particularly concerned about, such as a roof that is older and appears to be worn but not leaking, you should get a licensed and trusted roofer out to check it. Home inspectors do a visual check of the roof but it is always smart to get the actual expert to check it as well. You may have a hurt knee and go to your general physician but if you really are concerned about the knee, you will go see an orthopedic who specializes in the knee.
As a buyer, you have the right and are encouraged to attend the inspection. Depending on the size and age of the home, inspections will take 2-3 hours to complete. I always advise clients to show up for the last half of the inspection as it gives you plenty of time to look around, explore the home, take measurements of rooms and ask the inspector any questions you have. It also allows the inspector to get well into the inspection and time to review any findings with you once you arrive. Most home inspectors also have the ability to conduct other inspections if desired such as termite inspections and radon inspections as well. These other inspections are not part of the general home inspection and things to discuss with your buyer's agent to see what you should consider based on the home.
The Kima Real Estate Group is here to help you with your home purchase and we can help guide you through the entire process including the inspections. It doesn't matter if you are wanting to buy a home in Raleigh, Cary, Apex, Holly Springs, Fuquay Varina, or Wake Forest, we can help you. We look forward to hearing from you and having the opportunity to assist. 919-443-0200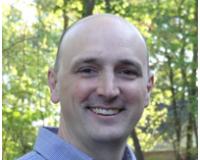 Author:
Chad Wingler
Phone:
919-323-2616
Dated:
September 25th 2017
Views:
389
About Chad: Buying a new house is one of the largest steps a person makes in their life; emotionally, physically...